Film Synopsis (11 min): Best friends, Skye and Ellie, go on a trip one of them will never forget. Through that one friend, we follow the pair as they embark on a never-ending trip.
Zachary Gawron
a day to remember: Director, Writer, Producer - Monson, MASSACHUSETTS
Bio: In August of 2016 I started my undergraduate studies at Marist College, a small college in the Mid Hudson Regional Valley that is only a short train ride from New York City. While attending, I hope to have internships in New York City, and learn more of the skills that go into film and television as an industry. I am currently part of Marist College Television as a general member, director of a show in the club, and the Director of Entertainment.

As a Marist student, I was sent with a team to assist in a 24-hour film competition as part of the Lake Placid Film Forum in New York State. There, our team was able to achieve awards for "Best Film", "Best Actor", "Best Actress", as well as "Audience Choice" for our film, "Child's Play".
A Sewer Runs Through It 2019
Film Synopsis (5 min 53 sec): Thanks to the Clean Waters Act, the Cayadutta is now supporting trophy-sized brown trout. Having already come back from the dead once, these fish are again being threatened —this time by overfishing. A Sewer Runs Through It examines this remarkable resurrection and proposes that the brown trout of the Cayadutta be protected with a Catch and Release policy.
Ned Van Woert
A sewer runs through it 2019: Director, Producer - South Burlington, Vermont
Ned has been writing scripts for TV commercials and directing these spots for 30 years (for work). This led him to making videos for himself (for fun) for the past 15 years.
Film Synopsis (11 min 21 sec): Will and his sister Agnes share a comfortable country home during the late 19th century. Will is in love with Esther, who lives past the woods and who Agnes suspects is a witch.
J. Christian Hamilton
Agnes: Director, Writer, Producer - Toronto On canada
A first-time female Director from Toronto who is also a collector and DJ of rare vintage psychedelic and art-rock vinyl with a degree in History and Theatre (University of Toronto, 2012) and Film: Video Design & Production (GBC, 2019). She first began in film as a Producer of ambitious indie road trip narrative, Minor (2016), a successful trial-by-fire feature length whose production started in Ontario and spanned 13 US states.
Film Synopsis (13 min 41 sec): And Then Okay follows Jasper, who processes heartache and small ambition. He drinks, bicycles as transportation, and works on a graphic novel, causing fantastical characters to appear. Jasper wants love— to be loved in a way his relatives don't, in a way his almost-fiancé won't, and, in the way August, a pregnant diner cook, could maybe.
Summer Dorr
and then okay: Director, writer, producer - saranac lake, new york
Baron Saturday of Coney Island
Film Synopsis (15 min): As the end of an era in Coney Island comes to a close, Baron Saturday the spirit of death, comes to the land without shadows, the island of rabbits, to help it crossover into the afterlife. To mark the closing of this epoch Baron Saturday chooses a man born and bred in Coney Island to be the physical and spiritual embodiment of this end, only he doesn't know it. Standing at the crossroads between life and death he's forced to struggle with the trickster spirit of Papa Legba who cruelly tests his worthiness for death before ultimately dealing with Baron Saturday.
vagabond
Baron saturday of coney island: artist, writer, producer and director
Brooklyn born and borough raised, vagabond graduated from Fiorello H. LaGuardia High School of Music & the Arts and dropped out of The School of Visual Arts. He began his career in film early on, working on independent black films such as Spikes Lees "Do The Right Thing", where he quickly learned all aspects of filmmaking and forged his own artistic and ideological aesthetic.
The first film that Vagabond produced was the documentary "RICANSTRUCTING VIEQUES", that told the story of the US military's occupational abuse of Vieques, Puerto Rico as a training site, through the use of interviews and live musical performance footage of Nuyorican punk rock band Ricanstruction. It opened to an emotional sold out screening at the first annual NY International Latino Film Festival and opened the Lost Film Festival 4.0 in Philadelphia. The film has gone on to screen across Europe, Australia, Cuba, Puerto Rico, and throughout the US.
vagabond would continue to work with Ricanstruction and help found what would become the Ricanstruction Netwerk, a politically radical artist collective in the vein of the Situationist International. vagabond would go on to create murals, posters, pamphlets, and videos and organize political marches, rallies, vigils, art shows, screenings and protests with the Ricanstruction Netwerk.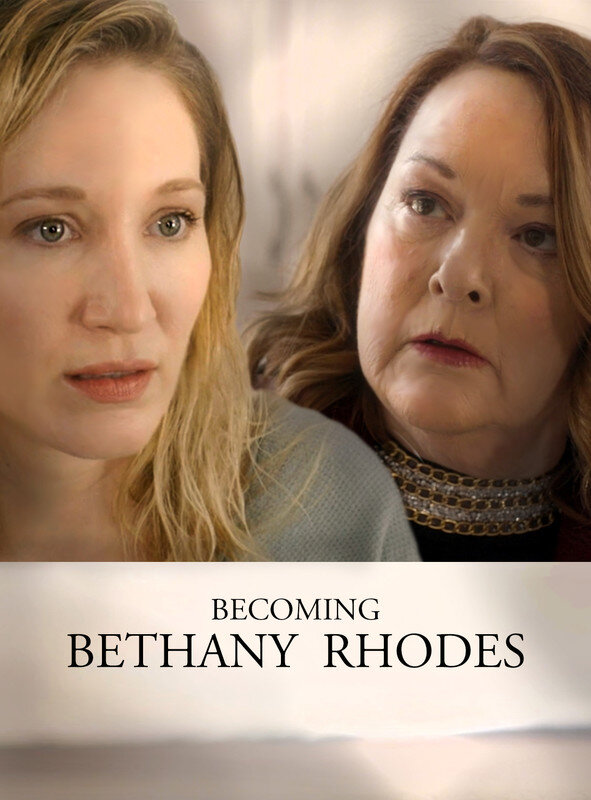 Film Synopsis (9 min 28 sec): A woman struggles between the expectations of her overbearing mother and a chance to explore the life she always wanted.
Tanya Linette Smith, James Ersted
Becoming Bethany Rhodes: Directors, Writers, Producers
Tanya linette Smith is a Los Angeles based Writer. Although, starting off her career as an actress, she soon realized that telling her story behind the scenes was her true passion. Seeing a need for women focused, relationship driven stories, she was inspired to write her first short, The Recurring. Becoming Bethany Rhodes is her directorial debut. She currently teaches acting in Hollywood, California.
James Ersted was born on November 26, 1978 in Santa Clara County. A musician and recording artist, he worked as a music engineer before discovering his love for filmmaking. After changing career paths and graduating with a degree in film and liberal arts, he moved to Los Angeles where he continues to pursue a career as a director.